Condenser Coils manufacturer In UAE
Highest quality condenser coils manufacturer in UAE
Please feel free to contact us. We will get back to you within 1 business day. Or just call us now.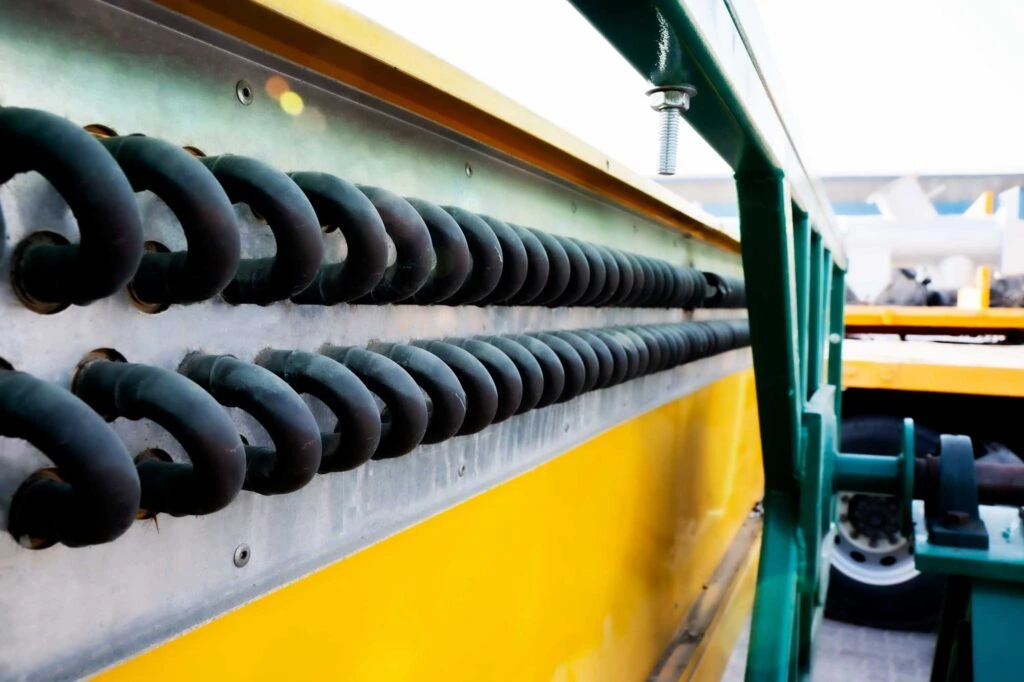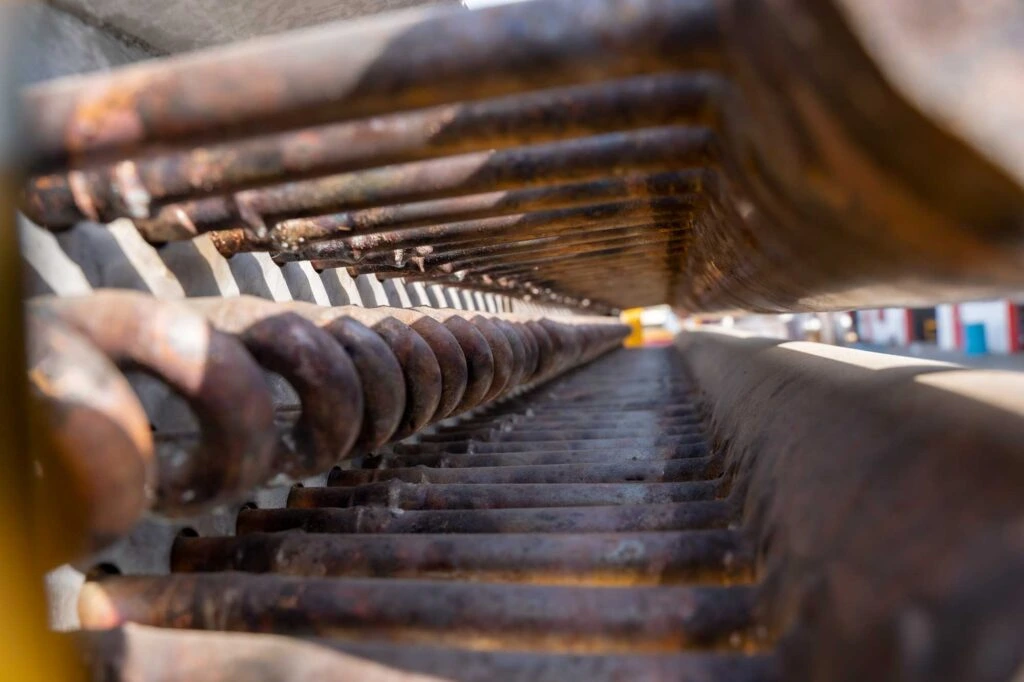 At Al Tabreed, we are your preferred condenser coils manufacturer. Whether you are looking for air blast radiators, dry air coolers, chiller coils, exchange coils, or air-cooled condensers, we will deliver them to you. Also, we are manufacturers of air conditioning, forced air evaporators for heating, refrigeration, process cooling and heat recovery systems for industries.   
We provide a broad range of standard and quality products that aligns with a series of cooling applications. Our business uses a flexible approach that helps us design and build equipment fit for different purposes.
Air Handling Units
We manufacture and supply Air Handling Units (AHU) Coils in various industries and workplaces such as schools, hospitals, malls, food processing and other industries.
All Al Tabreed AHU coils are products of the highest quality raw materials. Specifically, they consist of aluminum/copper, copper tubing, and louvred fins. We source our copper and aluminium from leading manufacturers across the globe. We also have strict and efficient manufacturing standards. This way, you can be certain of getting the best condenser coils from us.
AC condenser coil manufacturer and supplier in UAE
As a leading AC condenser coil manufacturer and supplier in UAE, Al Tabreed manufacture evaporator and condenser coils for various air conditioning brands such as LG, Samsung, Carrier, York, .and others. We also serve the automotive industry.
Our coils never leave the factory unless they are full tested and quality checked. We manufacture an extensive range of condenser coils.
What is a Condenser Coil?
A condenser coil is one of the parts of a condensation process. As you may have noticed, condensation is one of the most widely used processes in heating, air conditioning, and thermal control. The condenser coil is found in different types of heat exchange systems, such as central air conditioners. Below is a comprehensive guide of the condenser coils, including what they are and how they work.
How Does a Condenser Coil Work?
The condenser coil is a HVAC unit or general heating and cooling system component. It collects or releases heat depending on the type of system in use. The condenser coil is usually made of copper and contains the liquid form of the refrigerant
Where are Condenser Coils Used?
The common areas where our condenser coils are used include:
Industrial chillers
Car radiators
Air conditioners
Fire suppression systems
Our Condenser Coil Manufacturing Approach
Efficiency
We deploy the latest technologies in condensation and cooling to deliver the most efficient condensation coils for all your cooling needs.
Support
Service and support are important when buying a condenser coil unit. Will I get the technical support that I need to install or operationalize the products? Will I have someone to guide my team to use the products effectively?
Don't worry when you are buying from us. We have a team of experts at all levels. Our service and support team includes highly specialized individuals.
You can reach out to us through our Dubai and Sharjah shops. We want to be closer to you. We also do on-site customization and installations.
Customization

We understand that you have custom needs and would like everything tailored to those unique needs. Our team of technicians will make that happen. It is what we do every day for our customers, be it in commercial spaces or everyday use.
Standards and compliance

We have state-of-the-art manufacturing equipment to ensure precision and quality of fins.
If you are worried of faulty or substandard coils, worry no more when working with Al Tabreed. All our condensers are certified and come with a quality guarantee.
We comply with local and international standards for safety, performance, and reliability of products. Al Tabreed uses the right materials, deploys the right manufacturing standards, and adheres to all testing and improvement protocols. We do that to ensure that you are getting the products you deserve.
Selecting a Reliable condenser coils Manufacturer or Supplier in UAE
Research and Evaluate UAE Manufacturers
Consider the following factors when selecting a manufacturer or supplier for condenser coils:
Reputation and experience in the industry.
Product range and variety of condenser coils available.
Quality control measures and certifications.
Customer reviews and feedback.
References from other customers or industry professionals.
Access
We have a strong reputation in manufacturing and supply. Our presence in Dubai and Sharjah makes us accessible.
Long-term Service and Parts Availability

Consider the long-term service and parts availability provided by the condenser coil manufacturer.
Inquire about the availability of replacement parts for their condenser coils and their commitment to supporting their products throughout their lifespan. Choosing a manufacturer that ensures long-term service and parts availability can help minimize downtime and extend the life of the condenser coils.
By choosing Al Tabreed Industries LLC, you are selecting a reliable condenser coil manufacturer and supplier. You can have confidence in the quality, support, and longevity of the condenser coils you purchase.
Assess Product and Service Warranty and Support

Check the warranty and support offered by the manufacturer or supplier. A robust warranty demonstrates confidence in the product's quality. Evaluate the warranty coverage period, terms, and conditions.
Additionally, inquire about the support services available, such as technical assistance, troubleshooting, and after-sales support. A condenser coil supplier offering comprehensive warranty coverage and reliable support can contribute to a positive customer experience.
We do that and more.
Our Condenser Coil Products and Services
Condenser Coils for Buses

To provide comfort for kids, you want to have the right air conditioning equipment for your school buses. You also want to ensure that everything works perfectly. You want coils that help dissipate heat efficiently out of a bus.
Our custom condenser coils will ensure users stay comfortable throughout their ride. We provide condenser coils and condenser units for all school buses. We also support similar vehicles, including service trucks and company buses.
Whichever type of condenser coils in UAE, we will be happy to provide a solution. We also provide a ranger of evaporator coils to go with condenser coils.
Condensers for Major Air Conditioner Brands
We manufacture and supply condensers for all major air conditioner brands in the UAE. Our products and services range from Carrier, Daikin, Samsung, Mitsubishi, Nikai, Fujitsu, and others.
Al Tabreed Industries LLC supports basically every major player in the air conditioning space for commercial needs.
Condensers for Trucks

Our high-performance truck's condensers offer superior cooling efficiency and optimal performance for UAE's harsh climate. We have crafted top-of-the-line condensers to meet the demanding needs of heavy-duty vehicles and heat waves.
Our skilled technicians offer comprehensive condenser testing, diagnostics, sizing, and customizations, ensuring your truck's cooling system operates at its best. Trust our expertise to identify and resolve any issues, maximizing your condenser's lifespan and minimizing costly breakdowns.
Upgrade your truck's cooling system with our reliable condensers, and enjoy worry-free journeys on the road.
Contact us today to take advantage of our premium products and professional condenser servicing, keeping your truck, buses, and commercial spaces cool and your business running smoothly.