Radiator Core Suppliers in UAE
For over 10 years we have been serving UAE's trucking industry with highest quality brass and copper radiators. We are radiator core suppliers of choice. With an extensive range and the ability to design custom radiators, we have a solution for every problem.
Please feel free to contact us. We will get back to you within 1 business day. Or just call us now.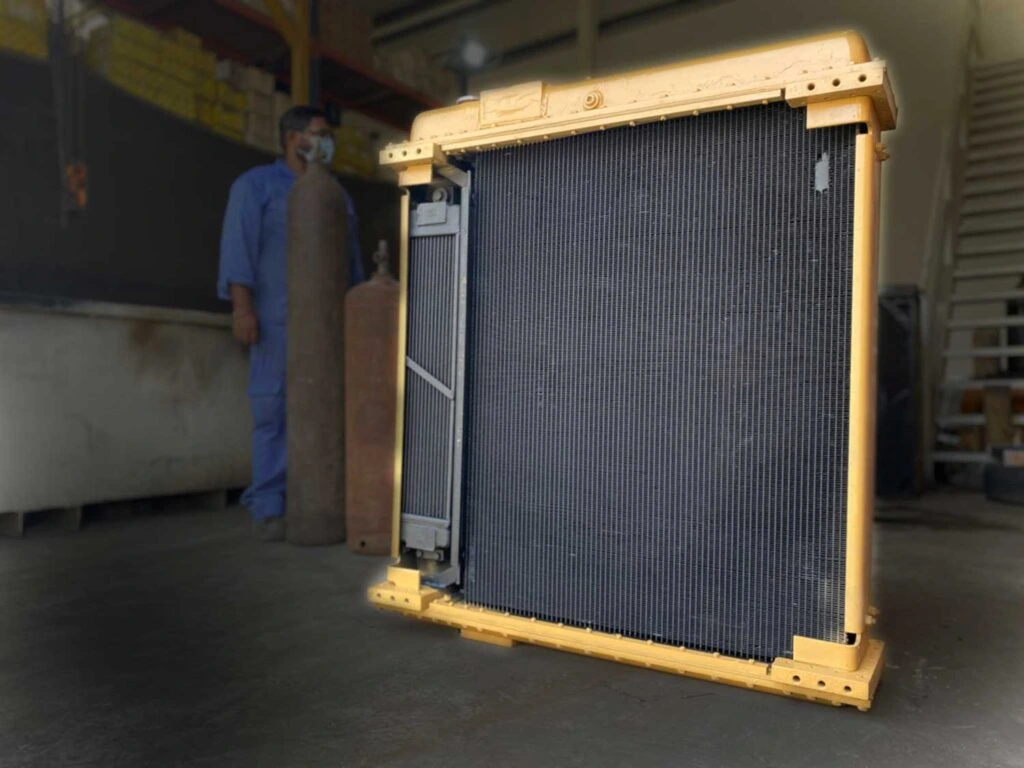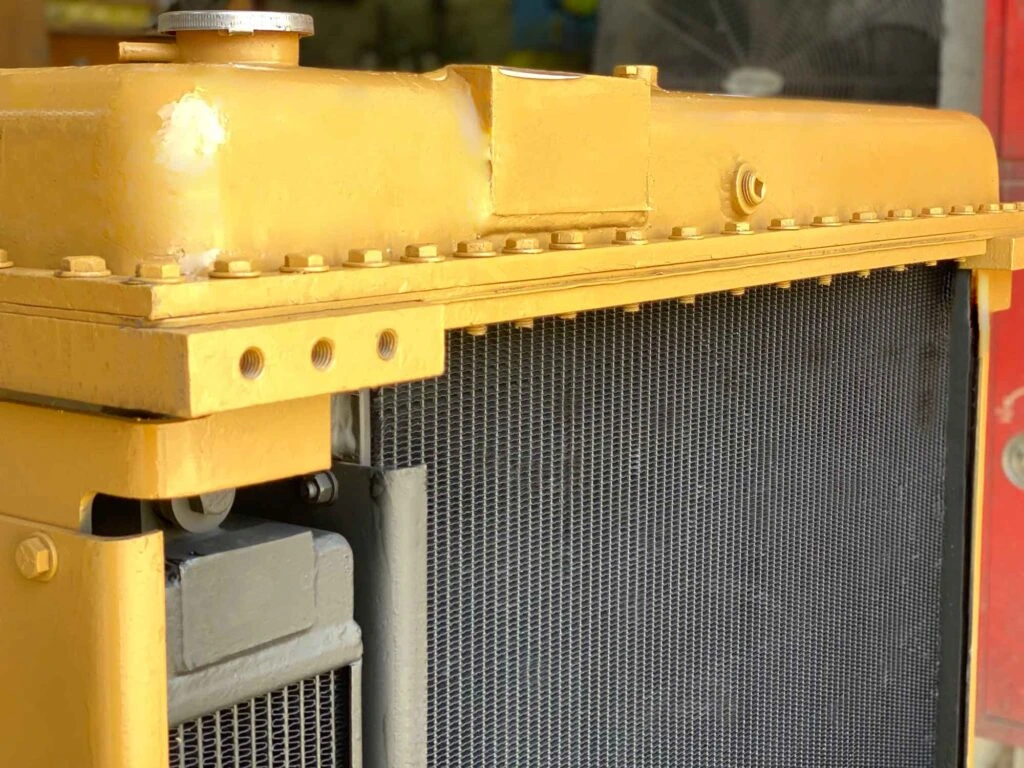 We build and refurbish brass and copper radiators designed for the harsh UAE weather. Each radiator comes with a one year guarantee so you have complete piece of mind. 
With 2 facilities in Sharjah and Dubai we offer the fastest radiator repair services with the fastest turn around in UAE. We work with some of the largest transporters and garages in UAE and have a flawless track record in providing exceptional service. 
Our technicians have combined experience of over 40 years working with brass and copper radiators for trucks and heavy commercial applications. We take on repair and refurbishment of generator radiator, industrial radiator, heavy equipment radiator and all plant and machinery application as well. 
As radiator core suppliers with this wide range of experience, we have extensive insights on all it takes to manufacture high quality and reliable radiator products. We offer quality products at competitive prices and ensure efficient delivery. Plus, Al Tabreed offers a one year warranty for all products you buy from us.
Al Tabreed, radiator core suppliers, has a wide range of Aluminum and Copper/Brass automotive radiators. We manufacture over 600 radiator models and renowned automotive brands like BMW, Ford, GMC, Isuzu, and Landrover. Also, we design models for Chrysler, Mercedes, Mitsubishi, Peugeot, Nissan, Volvo, Toyota, and other American, Japanese, and European brands.
We pride ourselves on having a robust agricultural line covering different US and UAE models. The line feature flat fin core designs fit for all agricultural automotive brands.
Al Tabreed has vast expertise in industrial radiator applications. We have a speciality working in high-volatility environments that feature high ambient temperatures, sand, and particulate exposure. For this reason, we use a variety of materials in our construction and designs.
We have vast experience in different areas and customers in oil and gas, excavation, mining, and snow-making. We offer custom-built units fit for both in-motion and static markets.
So, we are a one-stop shop for all your radiator needs.
Did you know that radiators are grouped according to the direction of the flow of water within them? In some of them, the water flows from the top to the bottom, while in others, the water flows across the radiator horizontally from a tank in one end, to another on the opposite end. Most radiators are made of steel due to the high conductivity of their material.
There are two major types of radiators.
Tubular radiators
A tubular-type radiator consist of upper and lower tanks connected by tubes that pass water. Fins are strategically located around the tubes to improve the transfer and exchange of heat. Air passes around the tubes and between the fins, thereby absorbing heat from the water in the tubes. A tubular radiator is designed in a way that water must pass through each of the tubes. This means that if any of the tubes clogs, the heat exchange procedure will be hindered, and the cooling effect of the radiator will be lost.
Cellular radiators
The inner workings of a cellular radiator is the complete opposite of a tubular one. In a cellular radiator, the air is the one that flows through the tubes, while the water flows outside the tubes in the spaces between them. The core of the cellular radiator is made up of numerous air cells that are surrounded by water. In case one of the tubes clogs, it will have a very minor impact on the total cooling surface of the radiator.
Which radiators are more efficient?
The most efficient radiators are aluminum, brass, and copper radiators. These radiators have a great heat output potential because they are faster in heating up and spreading the heat. Being a great conductor of heat, copper, brass, and aluminum radiators quickly heat up to the required room temperature, using less energy to generate the heat.
Copper / brass radiators also have additional benefits:
Environmentally friendly
The ability to reuse brass and copper aluminum makes it friendly to the environment.
Energy Efficient
Using energy-efficient radiators, such as those made of these materials can help you save up to 15% on energy costs. Additionally, the superior thermal qualities of brass, copper, and aluminum radiators allow them to use less water, less energy to heat the water, and less energy to distribute the water around.
What should I look for when buying a radiator?
When buying a radiator, have the following things in mind:
Size
Ensure that you enlist the help of an expert to buy the right-sized radiator. You don't want to buy a smaller or bigger radiator. It should always be optimal based on the cooling needs of your truck or industrial equipment.
Design
Pick a radiator made of energy-sufficient material, such as aluminum, brass, or copper to save on energy costs in the long run. Sometimes it is a trade-off between efficiency and cost. The best will always cost a bit more.